[Video] 4ternity – Feel | @_4ternity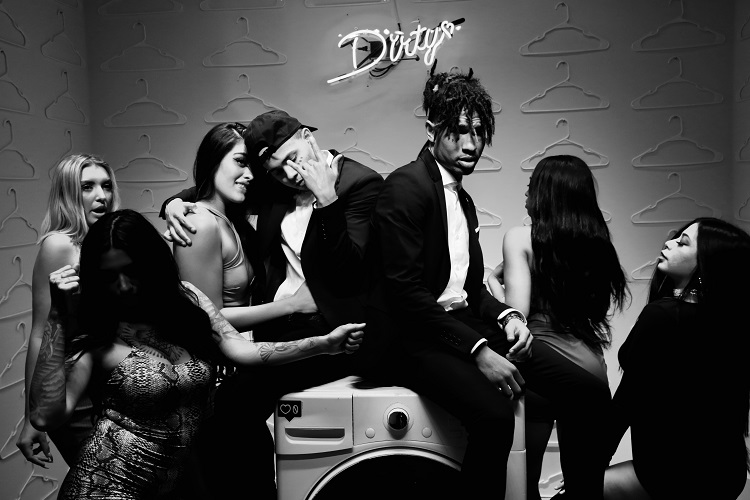 The song finds group members Tay Krew and Lake God trading celebrating the fruits of their labor over an infectious, bass-thumping track that captures every bit of the fun they're having. It also marks an evolution in their sound, which the duo credits to the production of Team80. "The music we're doing now is on another level," says Lake God. "The way our producer Reefa has us create music, by giving us just a baseline first, is allowing us to push our creativity even further."
And the fans seem to be digging it. Their first Team80 release, "NO NO NO" has garnered close to 90k Soundcloud plays a week. [Click here to listen to "NO NO NO"] Both songs are a preview to 4ternity's forthcoming debut EP, due out in early 2019.
About 4ternity: When a friend suggested that Tay Krew and Lake God collaborate on a song a few years ago, it seemed like a no-brainer. Having found success in the acting and dance worlds respectively, the two Salt Lake City natives where well on their way to parlaying their following into the kind of success as artists that would position them as the first to put Utah on the map in the Hip-Hop world.
Though they initially clashed in the studio, Tay Krew and Lake God's mutual respect for each other's talent and understanding of both the creative and business side of music has since made them closer than brothers. Hence the name 4ternity: fraternity for eternity.
Official Video https://youtu.be/GBr81NT1TUg
Stay Connected https://www.instagram.com/thelakegod/ | @thelakegod
https://www.instagram.com/taykrew/ | @taykrew